Local Information
Venue & Travel Information
Venue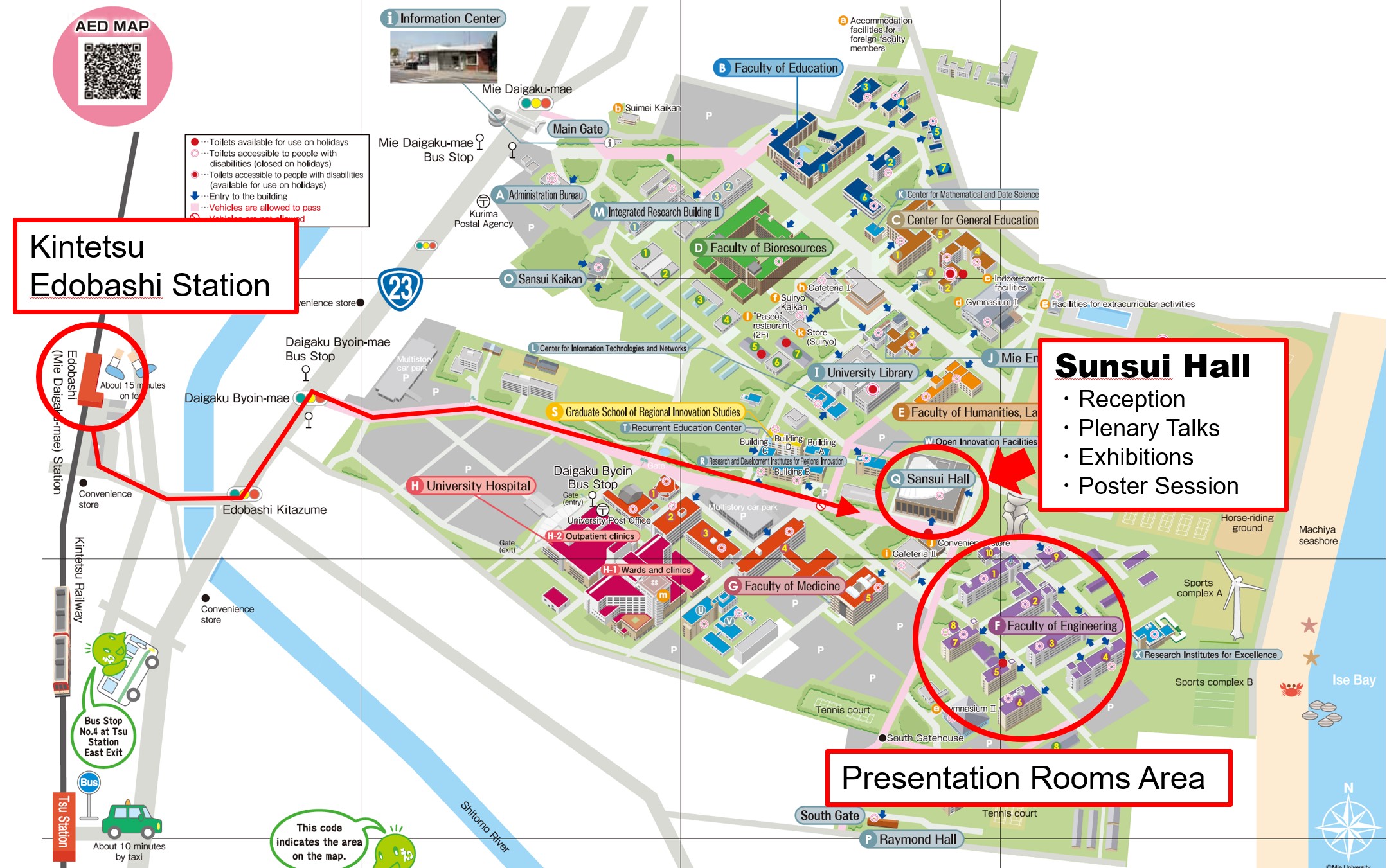 More details, including a floor map, can be found here.
The locations of the registration desk & social events can be found here.
Map of the Auditorium (Sansui Hall)
Travel Information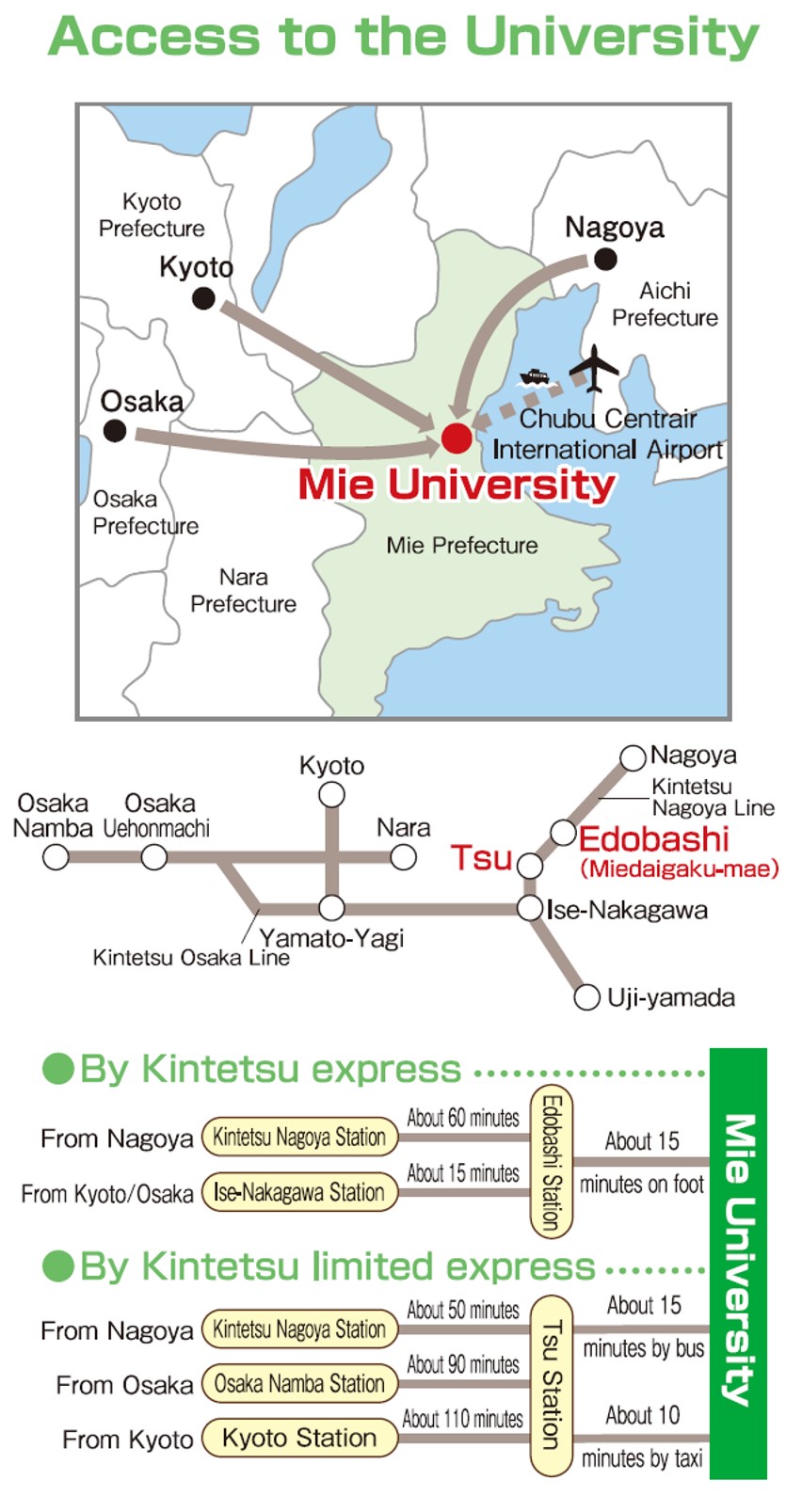 More details can be found here.
Map of Tsu Station
Timetable of Bus No. 4 at Tsu Station (for Mie University)
If you take the No. 93 bus, the final stop "Daigaku byoin (大学病院)" is the closest to the Sansui Hall. If you take another buses, please get off the bus at the "Daigaku byoin-mae (大学病院前)". The Saturday timetable is different from that of weekdays.
Please show the document to a taxi driver when you go to the congress venue.